Below is a copy of the latest issue of the E-News.
The All Souls Church E-news usually comes out on Thursdays. If you would like to receive it in your inbox, please click here.
All Souls Church at The West Village Meetinghouse
Weekly E-News
Thursday, January 20-Wednesday, January 26, 2022
INVITATION FROM THE ASC BOARD
The Board is holding a retreat on Saturday 1/22/22 from 10 am – 1:30 pm by Zoom.  Topics include church life and how we organize ourselves to carry out our mission and the100th Anniversary of the merger of the Brattleboro Unitarian and Universalist churches.  Short discussions will also be held about a potential visioning project for use of our grounds, potential offering of our building to the Afghan community for prayer services, and creation of a task force to review By-Laws.  Any member who wishes to participate in part or all of these conversations should contact Leslie Kinney at .
 HELP WANTED NOTICE!
Our worship services through Jan. 16th will be on Zoom only.
Looking ahead, WORSHIP TECH HELP IS STILL NEEDED!
Calling on anyone who feels comfortable training to host a Zoom service,  or running a camera. Some people have stepped forward and are getting trained, but more are needed. We still need you! Please contact George Carvill or Rev. Telos and thank you.
ANNOUNCEMENT
Starting next week, The Meditation Circle is changing its meeting time!  Please  join us on Fridays at 3 PM in the parlor for an hour of silent meditation.  You are welcome to just show up on any Friday you like, and to come later or leave early (quietly!)  if an hour is too long. If you have questions, contact .
FROM THE CARING CIRCLE
Judy Ingison wants us to know that she has moved to an assisted living facility in Hampton, NH, close to her daughter Jennifer. This move comes after a fall at her home but has happened much faster than she anticipated. Family have been here to help with this transition. At the new facility she has her own apartment with her own furniture and will have meals in a common dining room and a variety of activities offered. Judy emphasizes that she will be just a two-hour drive away and visitors are allowed and most welcome. Simply call ahead to 603-929-6300. Her mailing address is Cornerstone at Hampton #109, 298 Exeter Rd., Hampton NH 03842, and her personal phone is 603-601-6543. She holds in her heart, as do many of us, the treasured shared memories of her more than 25 years in the life of this congregation, and she leaves us with the thought, "Til we meet again. Blessed be."
For the past several years the Caring Circle and Rev. Whitfield have made it a point to help our congregation be better prepared for the end of life. Perhaps you have been to a workshop or wish you had. Caring Circle has become increasingly aware that an Advanced Directive is only one of the plans and documents responsible adults should have to communicate their wishes. For example, perhaps you participated in our April 25, 2021, service focused on memorial services and you were looking forward to the related workshop we postponed because of Covid.
Before the Caring Circle continues down this road, it wants to know more about what would be helpful to you.
You should have received a copy of our survey via mail chimp. Please respond!
– Ellie Weiss
    For the Caring Circle
Afghan refugees — How we can help
From The Social And Environmental Action Committee (SEAC):
At our SEAC service last Sunday, Thomas Huddleston of the Ethiopian Community Development Council (ECDC) spoke about the unprecedented challenges of welcoming and resettling a large number of Afghan refugees — 100 in southern Vermont; about 70 in the Brattleboro area — beginning this week.  These include both individuals and families, and their needs will be great:  both for financial support and material goods to help them get settled. Also they will need personal support to welcome them and introduce them to the community.  There are many ways to help, so. here is a list of ways to get involved.
Co-Sponsorship Groups
There will be teams of seven people — called Co-sponsors —  established to wrap around specific families to supplement the services of the ECDC. Co-sponsors help newcomers over a longer period of time and offer a more diverse range of community experiences than resettlement agency staff can offer alone. If you would like to organize such a group within the ASC community, email George Carvill, who will help you get the word out to ASC to organize your group. If you would like to join a co-sponsor team not affiliated with ASC, send an e-mail to Thomas Huddleston.
Here is a link to more information about the co-sponsorship program.
Housing Support
If you have, or know of, an apartment that might be available, click this link to go to the sign-up genius for the ECDC. Or e-mail Thomas directly if you have any connections to possible housing options (both short and long term) or are interested in sharing/renting a space of your own.
Household Goods
You can also use that link to see some clothing and household goods sought.
Clothing Donations
While some clothing is listed at the link above, the ECDC is partnering with Carry Me Home, a group that started by collecting clothing for refugees in Greece, but has pivoted to helping the refugees right here. You can click here to learn how you can help with their effort.
Other Options
Volunteer opportunities are many and varied. You could help by providing occasional transportation, inviting our new neighbors to activities that might interest them; helping with homework; or in many other ways. If you are interested in volunteering at some point, sign up for the ECDC MCC newsletter here.
Financial Support
Although ASC will be sharing Sunday plate collections with ECDC this month, additional financial help is always welcome. Click this link and select "ECDC MCC Brattleboro" to make a financial contribution to the effort here. 
Contact
Please contact Thomas if you have any other questions or ideas about how you think you could help. His e-mail address is.
THURSDAY, JANUARY 20
3:00 PM – WINTER OVERFLOW SHELTER MEAL PREPARATION
Preparing Chicken Stew and Barley and Lentil Soup for GroundWorks Shelter. Chopping veggies and cooking the Stew. Do you want to chop veggies at home and deliver to the church on Thursday let Kathy Squires know.
We will be wearing masks and social distancing.
4:30 PM – MEDITATION CIRCLE  
You are welcome to just show up  and to come later or leave early (quietly!)  if an hour is too long. PLEASE BE FULLY VACCINATED AND WEAR A MASK.If you have questions, please email Karen Tyler.
FRIDAY, JANUARY 21
11:15 PM – STEWARDSHIP TEAM MEETING
Click this link to register/join meeting: /stewardshipteam-meeting/
SATURDAY, JANUARY 22
10:00 AM – ASC BOARD RETREAT
To register/join this meeting please click this link: /Board-Retreat/
SUNDAY, JANUARY 23
10:00 AM – ALL SOULS CHURCH VIRTUAL WORSHIP SERVICE 
Click right here Sunday shortly before 10:00 AM to join our next online service.
"The Truth of Justice" with Rev. Telos Whitfield
All Souls is committed and engaged in a variety of social justice causes that reflect our faith and who we are. We will explore the truth and realities of justice andconcrete actions we can take as individuals and as a community, together.
MONDAY, JANUARY 22
9:30 AM – CRAFTING AT HOME AND ONLINE
Crafting together on Zoom. Bring your sewing, knitting, craft of any kind and join in the conversations.  We might be doing a joint craft for the Spring Fair or just doing our own things.  A very nice way to connect.  Contact Kathy Squires If interested. Click here to register or join this meeting.
TUESDAY, JANUARY 23
4:00 PM – ONLINE ASC CHOIR REHEARSAL
Click here to register for or join Choir Rehearsal.
For questions contact Tom Baehr at this email address
FROM BRATTLEBORO 350VT 
Climate Film Series
We are launching a new climate film series in Brattleboro! Join us for a movie and discussion each month.
Reluctant Radical 
Wednesday, Feb 16 @ 7pm
Epsilon Spires, 190 Main St, Brattleboro, VT 05301
The Reluctant Radical features activist Ken Ward as he confronts his fears and puts himself in the direct path of the fossil fuel industry to combat climate change. We will be joined by Ken with a brief update since the film was completed and time for Q & A.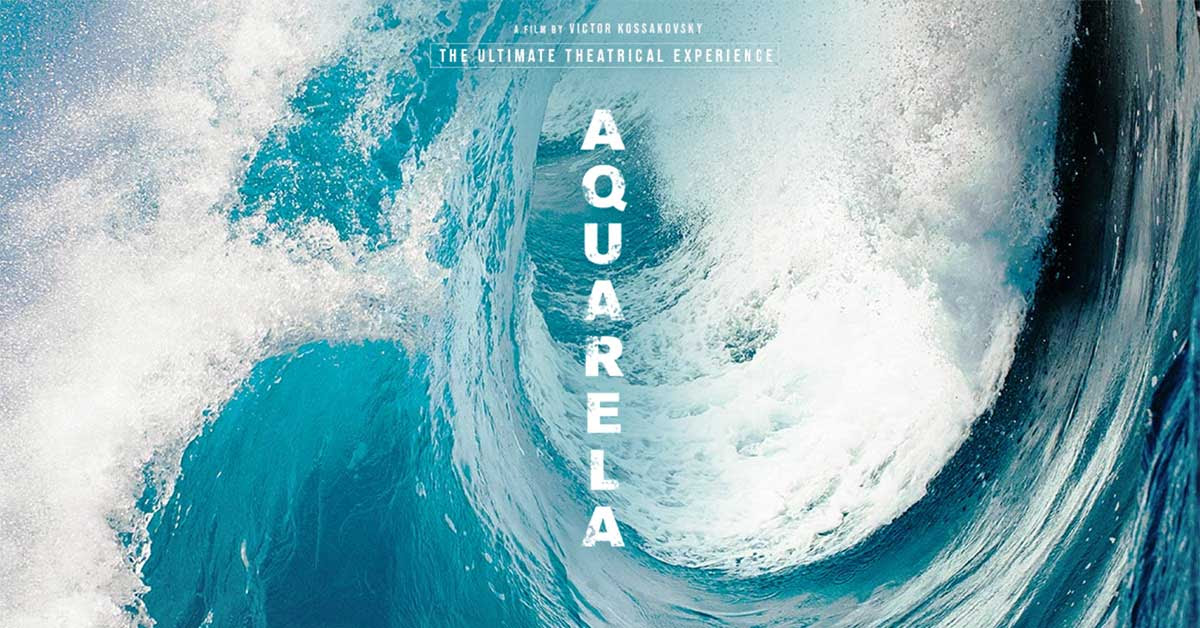 Aquarela
Tuesday, March 22 @ 7:30pm
Epsilon Spires, 190 Main St, Brattleboro, VT 05301
Take a cinematic journey through the transformative beauty and raw power of water. Aquarela is a visceral wake-up call depicting the sheer force and capricious will of Earth's most precious element. This event is hosted by Epsilon Spires in celebration of World Water Day.
TBD
Wednesday, April 20th @ 7pm
We are also getting ready to start planning for Earth Week 2022. Please feel free to email us at  with your thoughts, questions, or ideas about these upcoming events.

In solidarity,

The 350 Brattleboro leadership team
TO:  UU Congregations, Fellowships and Churches
Your members and friends are cordially invited to join us for our VIRTUAL Seminary for a Day on Saturday, January 29, at First Unitarian Portland.This year's spiritual theme is entitled, Doing the Inner Work of Racial Justice.
Our keynote speaker is Rev. Abhi Janamanchi who serves as the Senior Minister of the Cedar Lane Unitarian Universalist Church in Bethesda, Maryland.  He describes himself as a Hindu-Unitarian Universalist and says that his Unitarian Universalism makes him a better Hindu.
If you are engaged in the work of racial justice and long for spiritual connection in this work, join us for this year's virtual Seminary For A Day.
This is an opportunity to gain a deeper understanding of how racism has shaped our UU faith and our congregations; how structural racism still operates today, often unnoticed; and what is involved in cultivating Beloved Community and working against racism and oppression in all of its forms.
We will practice mindfulness meditation, conversation, and experiential exercises that get to the heart of healing internalized racism and being anti-racist.  We will seek to create brave space, engage in courageous conversations on what is healing and what is harming racial justice, and rest in restorative meditation and embodied practices.
Details: Saturday, January 29, 2022
9:30 a.m. – 12:00 p.m. Pacific Standard Time
10:30 a.m. – 1:00 p.m. Mountain Standard Time
11:30 a.m. – 2:00 p.m. Central Standard Time
12:30 p.m. – 3:00 p.m. Eastern Standard Time
Registration is open until 11:00 a.m. Pacific Standard Time on Friday, January 29th. You will receive a Zoom link via email before the event.
https://www.firstunitarianportland.org/events/seminaryforaday22/
=> ALL ARE WELCOME!  So please do share this event with your congregation in all the ways you use to communicate … E-newsletter, Sunday bulletin,  pulpit announcements, social media accounts, and word of mouth.  
Below are the event links for Facebook and Instagram:
Facebook: https://fb.me/e/1ad0GM80I
Instagram:  https://www.instagram.com/p/CYW8LB6PktT/
If you have any questions or would like any additional descriptions please contact Kerry, 
Blessings,
Rev. Bill Sinkford | He/Him/His | Senior Minister
First Unitarian Church
1034 S.W. 13th Ave. | Portland, OR 97205 | 503.228.6389 x272
www.firstunitarianportland.org
UUMUAC MONTHLY "THIRD WEDNESDAY" WORSHIP SERVICE
FOR  FEBRUARY, 2022, 7:00 PM CENTRAL TIME (8:00 EASTERN, 6:00 MOUNTAIN, 5:00 PACIFIC)
The Religious Professionals Task Force of the Unitarian Universalist Multiracial Unity Action Council is sponsoring "Third Wednesday" evening worship services on the third Wednesday of each month.  To get Zoom information, whether for the next Worship Service or those in subsequent months, please send your name, email address, and congregation (if any) to Richard's email
DATE: February 16
PREACHER: Rev. Rick Hoyt-McDaniels
SERMON: "Liberal Religion"
DESCRIPTION: Unitarian Universalism is a liberal religion, not because of our progressive politics but because of our commitment to the ideals of liberalism. Liberalism in the classic sense is not an ideology, but a method for resolving conflict, gaining knowledge, and advancing toward truth. Our liberal approach to religion and to all that concerns us as religious people is a precious inheritance. Abandoning the principles of liberalism would mean losing an essential part of who we are. For past services, type "Third Wednesday UUMUAC services" in the YouTube search box
---
FROM OFFICE ADMINISTRATION
Tuesday through Friday – 8:30 AM to 12:30 PM
PLEASE NOTE: If you have an email  message for Rev. Telos you can email her directly rather than sending your personal message to the office email address which could delay the delivery since office hours are limited.  Her office address. Her personal address.
The monthly West Village Voice Newsletter submission deadline for all months is the 21st of the month, please!
QUOTE OF THE WEEK 
"Election days come and go. But the struggle of the people to create a government which represents all of us and not just the one percent – a government based on the principles of economic, social, racial and environmental justice – that struggle continues."