Amber Bessette Exhibit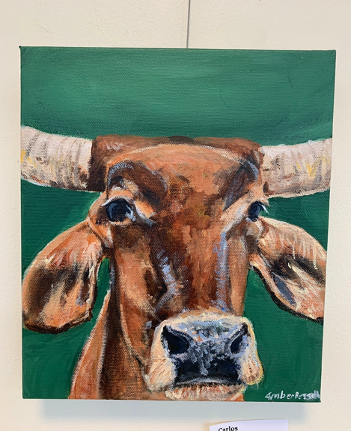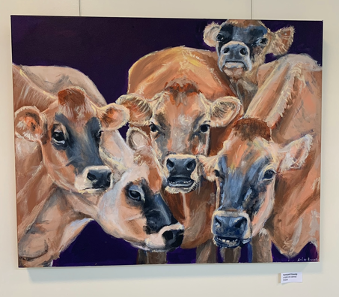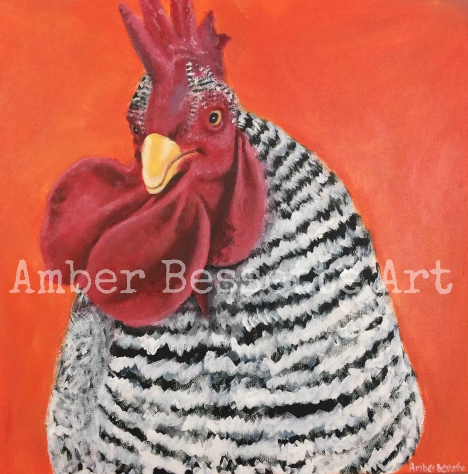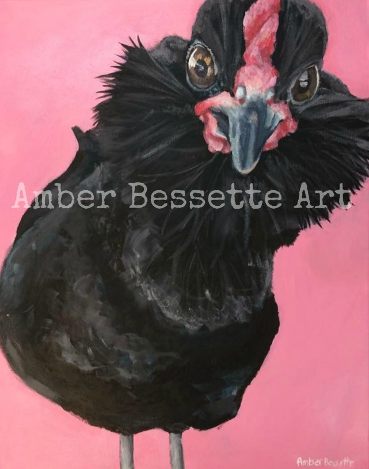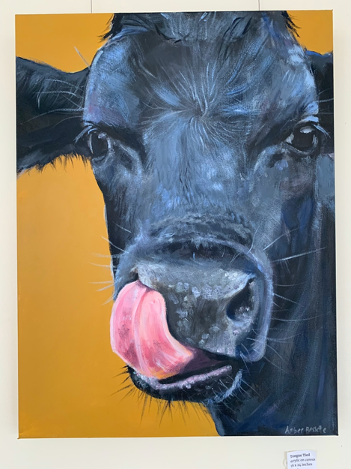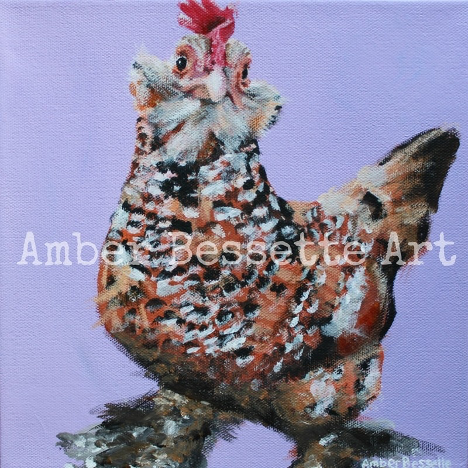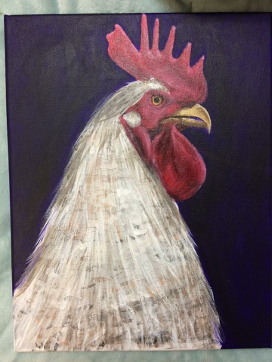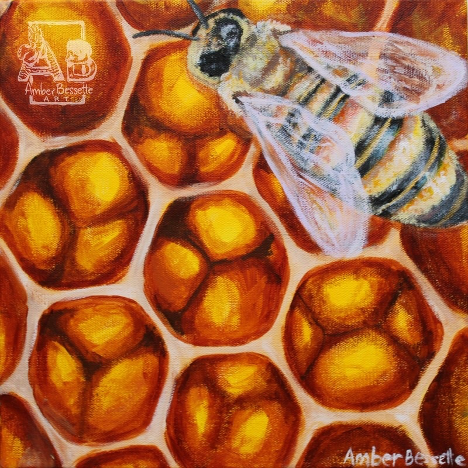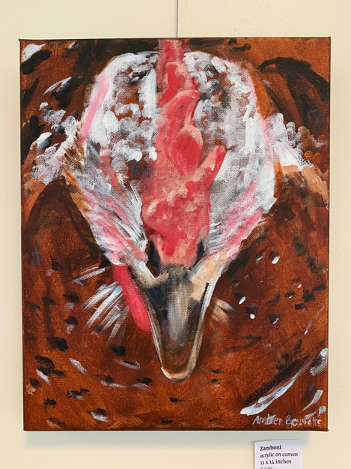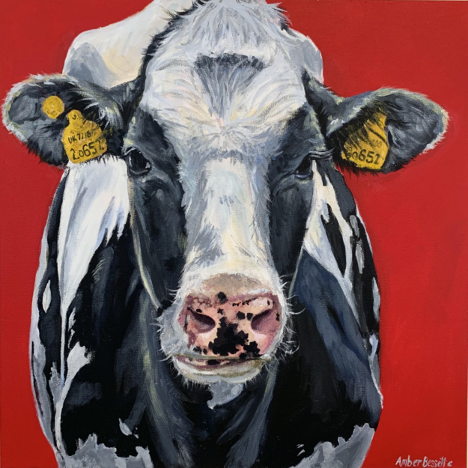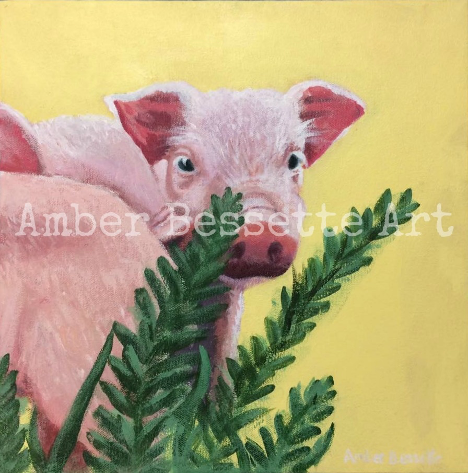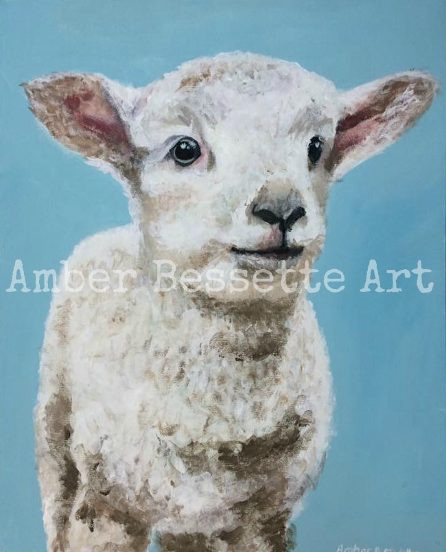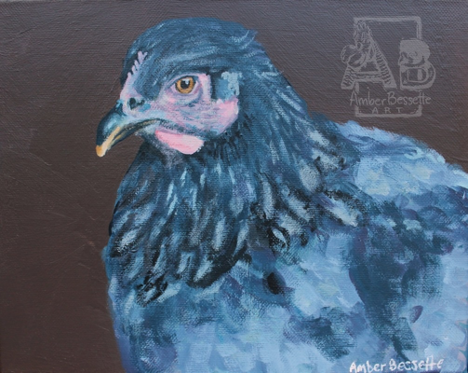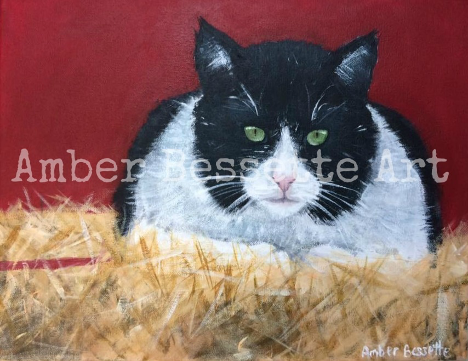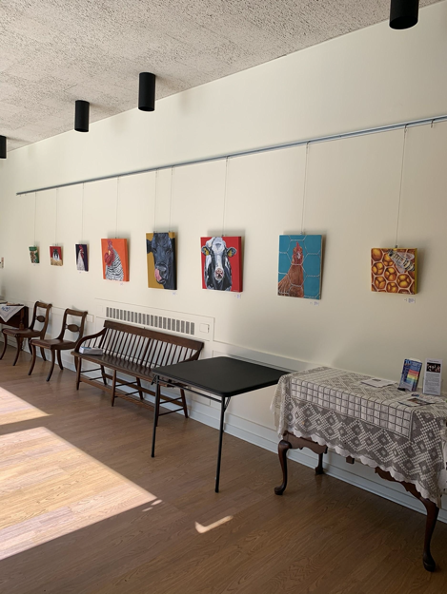 You can slide the image above, use the arrows, or let it change automatically.
Click on any art work to learn more about it.
The main mission of the All Souls Church Arts Committee is to fill our gallery spaces in the church building with work by local and regional artists, each exhibit usually on display for two months. Art sales generate commissions to support the building and All Souls programs. (Commission rates are 20% for members and 25% for non-members.)
Our current art show consists of the work of Amber Bessette, a former childcare worker here at All Souls Church. She has been painting with acrylic paint for 10 years. She said she likes acrylic paint because it is the medium she has the most experience with and she likes the flow.
Amber has been referred to as the new Caryn King. Bessette said she hadn't seen King's work before she started painting her animals, but she thinks it is flattering to be likened to her.
Bessette's work has been hung at the Guilford Country Store, at the Thompson House, and at Brattleboro Savings & Loan.
As a mom of a 5-year-old son, Marcus, and a full-time art teacher and co-social emotional support counselor at the Neighborhood Schoolhouse, it is hard to find time to paint. She usually spends hours on her painting at night after Marcus falls asleep or before he wakes up in the morning. But painting is something she is passionate about.
To see her work online visit https://www.facebook.com/amberbessetteart/
For more details on Amber's work, including sale prices, that is currently hanging in our gallery you can click on each link below
Amber Bessette  "Royal Rooster"  
Amber Bessette "Blue Laced Wyandotte"
Amber Bessette "Barnyard Gossip"  
Amber Bessette "Chicken You Out"